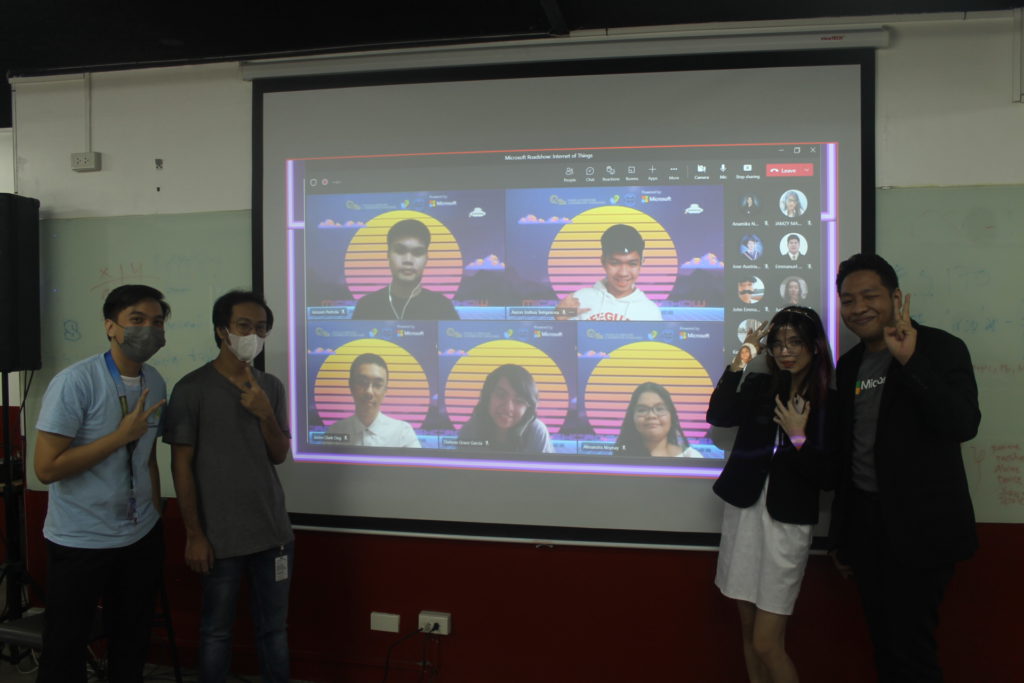 Article by: John Michael Gonzales
Microsoft Roadshow: Introduction to Internet of Things is a webinar organized by the Microsoft Community – APC (MSC-APC) and powered by Microsoft Philippines for the SOCIT Fest 2022 on September 14, 2022, which was held onsite at APC Room 213 and online via Microsoft Teams. 
The webinar featured Beta Microsoft Learn Student Ambassador and Indie Game Developer Mr. Fernando Nicolei Esperida as the guest speaker. 
The program officially started with an icebreaker called "Connect the Dots: Microsoft Edition", in which the attendees have a chance to guess the pictures and win prizes sponsored by Microsoft.
After the icebreaker, Mr. Esperida talked about the Microsoft Learn Student Ambassador Program and encouraged students to join the program. Mr. Esperida also showcased Flutter, open-source UI software development kit, and the app's capabilities such as remotely monitoring tire pressure. He gave the attendees a step-by-step process on how to code the app. 
As the Q and A session started, the attendees asked Mr. Esperida about the programs and topics in IoT.  The program then proceeded to a raffle in which five attendees won Microsoft merch.