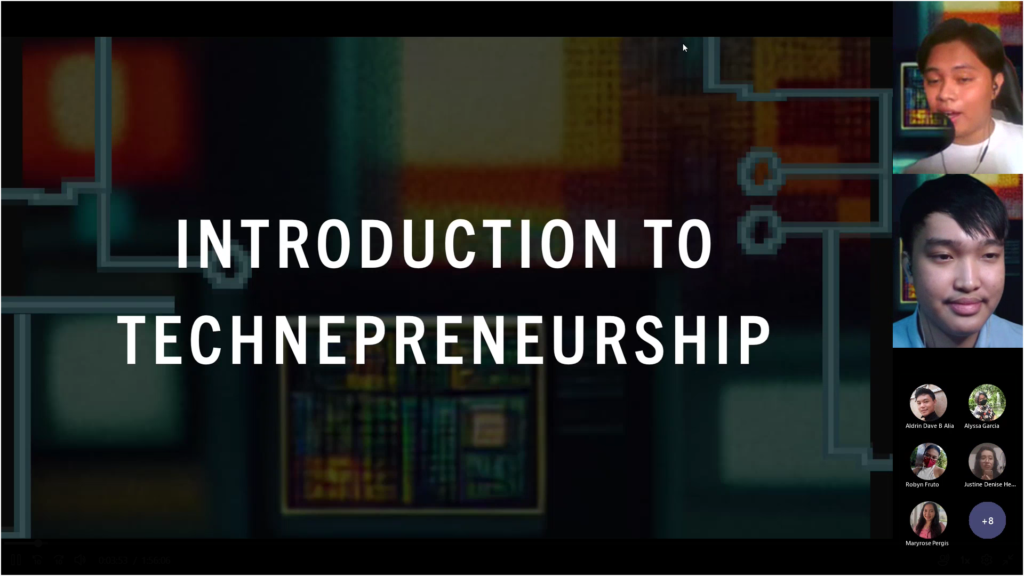 Article by: John Michael Gonzales

The Junior Philippine Computer Society – APC Chapter (JPCS-APC) held a webinar titled Introduction to Technopreneurship last September 14, held via Microsoft Teams. 
Esther A. Vibal Awardee for Education Technology and Innovation and Founder and CEO of Cyber Optimus Philippines Mr. Ernesto 'Boogie' Boydon served as the webinar speaker, which aims to introduce attendees to the concept of entrepreneurship.
Mr. Boydon started the webinar with a story on how he fell in love with computers and how being a Techno-Entrepreneur enables you to dictate the use of technology in society. He pointed out how natural Filipinos are to technology and how we quickly adapted to it and became the world's texting capital amounting to 400 million text messages daily. Moreover, he explained T.H.R.I.V.E, a process to successfully breed Innovation into the business.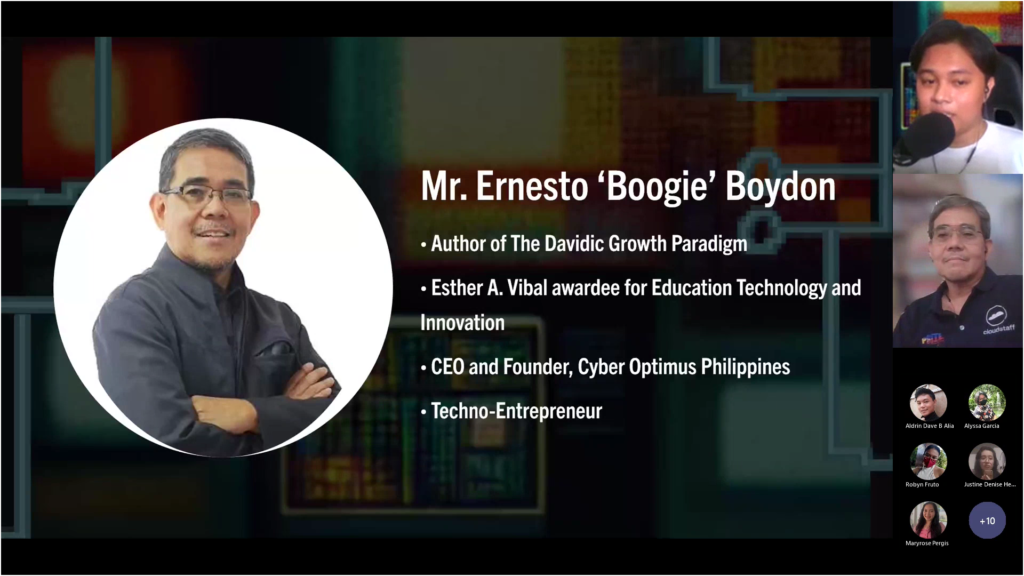 After Mr. Boydon explained the T.H.R.I.V.E process, he discussed the Six-point Guide to Problem-solving and Innovation and how it applies in real-world situations.
Mr. Boydon ended the discussion with an advice, telling participants to be persistent, but they should know when to stop.
During the Q and A portion, Mr. Boydon answered the students' questions on how to avoid common mistakes a student or a beginner makes in starting a business.
The webinar concluded with a raffle for the participants who joined the event.