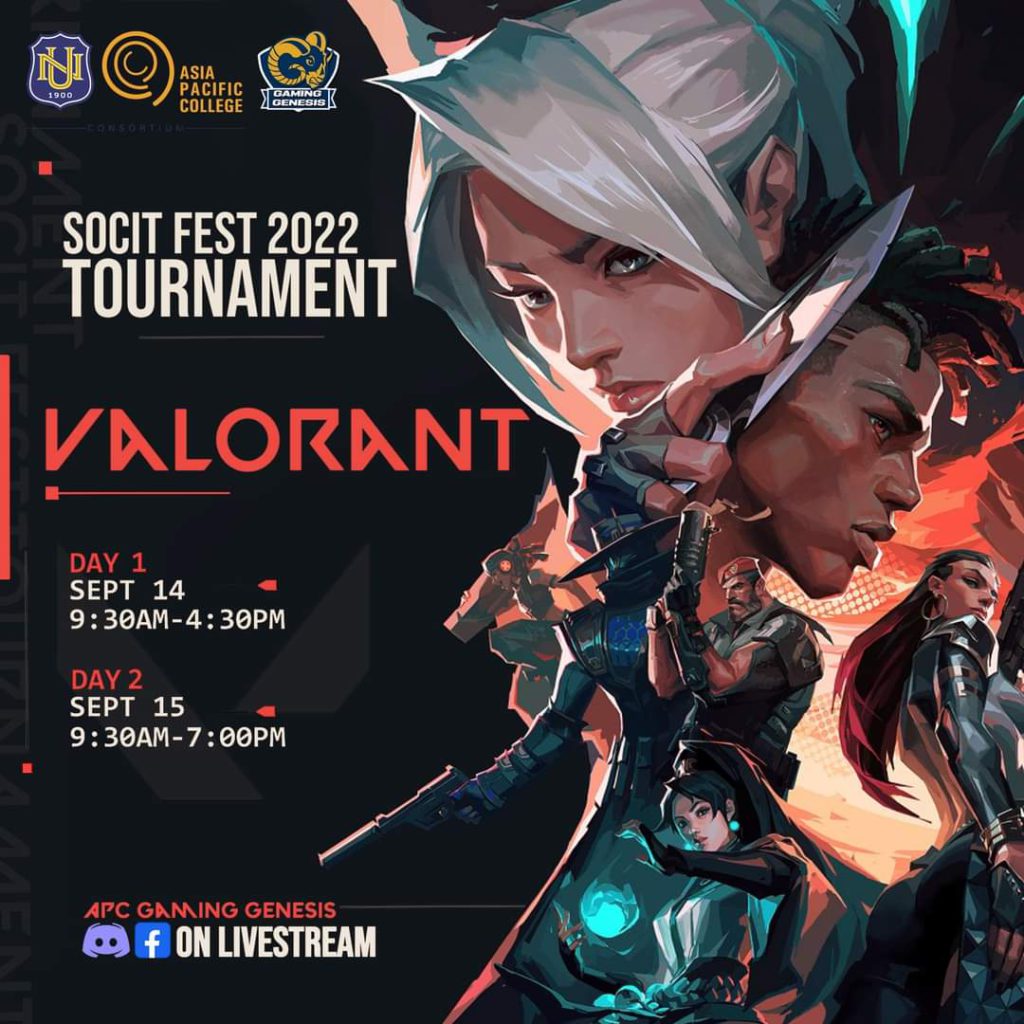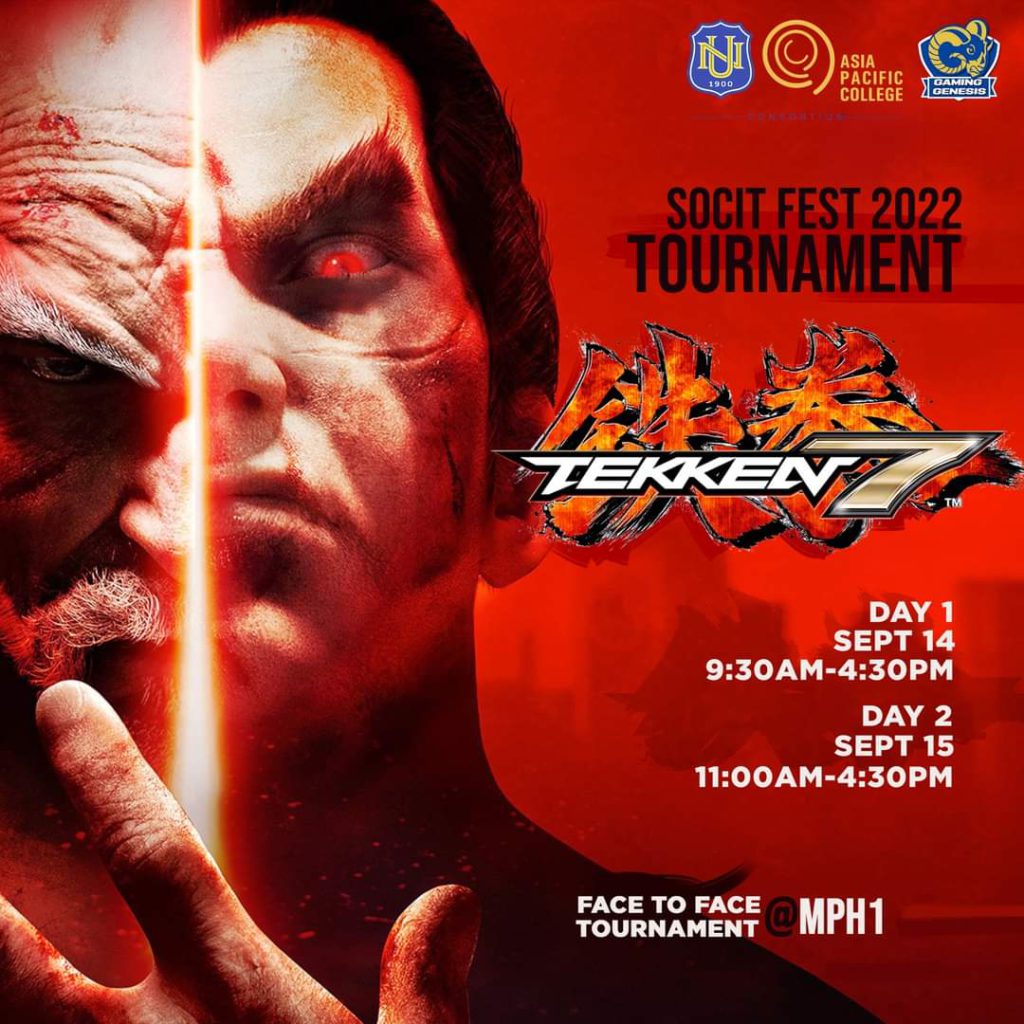 Article by: Angelle Baligod
SoCIT Fest will not be a certified SoCIT Fest without its own E-Sports Tournaments!
Gaming Genesis hosted its first-ever Hyflex E-Sports Tournament in Asia Pacific College. This took place in APC Multipurpose Hall 1 (MPH1) and Gaming Genesis' Discord server from September 14-15, 2022, and features two prominent games in the gaming world: Valorant and Tekken. 
Day 1 (September 14) was allotted for the tournament's Semi-Finals where all participants in both Valorant and Tekken were given chances to go against each other and steal a place in the Semi-Finals and Finals. 
Qualifiers for Semi-Finals in Valorant are as follows:
Wild Dogs (Carl Agot, Marco Manlapaz, Rchie Libudan, Byron Abarante, Josh Ocampo, Daniel Balubar)

Bengals ( Calista Juliana Velasquez, Jason Yaranon, Bryne Louis A. Rabajante, Patrick James A. Navalta, Jared Victorio, Christa Lino)

Campfire (Steven Da-Anton, Clyde Allen, Jed Tristan Tinio, Christian Paul Duria, JC Langcauon, Brian Dofitas, Clifford Austria)

MDDG (MADUDUGA) (John Vincent Brazil, Nathan Rameses Balois, Jethro Rae B. Garcia, Rainier Labez, Juan Daniel Maurici)
Qualifiers for Semi-Finals in Tekken are as follows:
John Mavric Dawa (MindBreak)

Alexus Norsaid Sabanal (AzelZugaikotsu)

Bosrick Caramat (Bosrekt)

Carl Justin Bustamante (Meepo)
Day 2 (September 15) was the day to prove who among the spirited gamers of APC had what it takes to be crowned champions of the tournament. 
Team MDDG (MADUDUGA) championed against all eight teams in the Valorant Tournament, with Campfyr as the 1st Runner-Up. 
In Tekken, John Mavric Dawa (MindBreak) proved himself as worthy of the championship among all 17 participants, with Bosrick Caramat (Bosrekt) as the 1st Runner-Up, and Carl Justin Bustamante (Meepo) as the 2nd Runner-Up.
The thrilling event was also a milestone for the organizers, "For our organization, this was one big step for us after we transitioned into an Esports and Gaming Organization. It gave us a boost of confidence and e-Sports experience, where we can proudly say, 'We did that'," says organizer Gaming Genesis.
Gaming Genesis also dedicated the success of the event to the Head Organizers, Tournament Heads, Shoutcasters, and Volunteer Marshalls. They also showed appreciation to all the gamers that accepted the challenge.