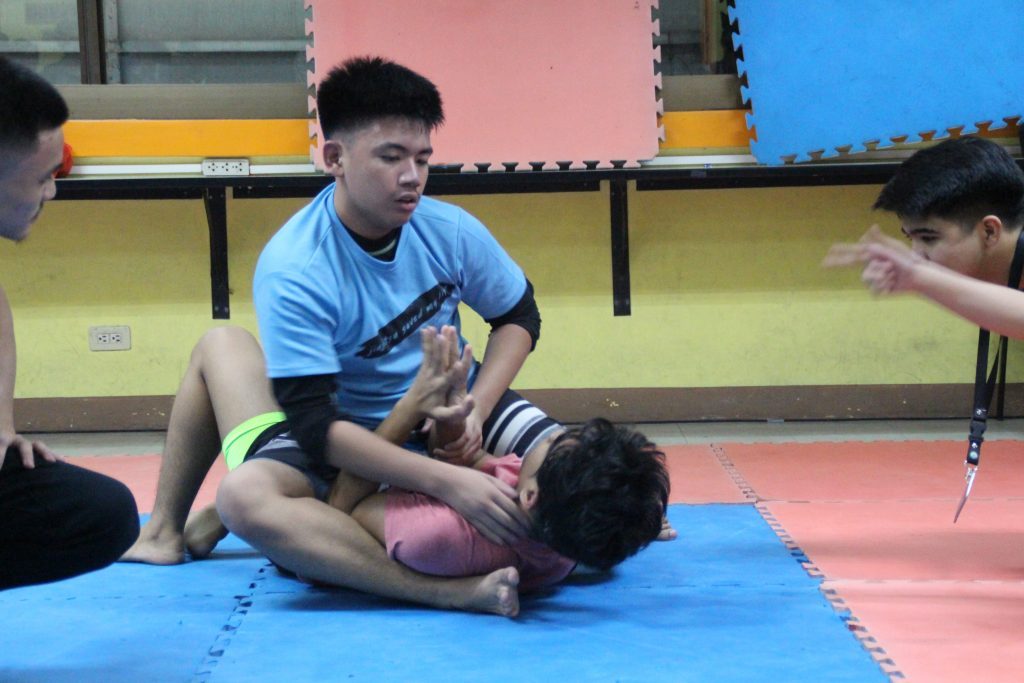 One of APC's organizations, Pwersa APC MMA, conducted its in-house Championship 3 last October 19, 2018, from 4:30 P.M. to 6:30 P.M. at the school's cafeteria. The event kicked off by introducing the members under Team Marco and Team Dana. Each group was divided into Team A and Team B.
Marco Theo Butalid, the organization's president and head organizer, coached the first group with Zept Waters, David Aldwin, Ira James, and Michael Agapito as members of Team A. Team B consisted of Christian Dave Catalan and Aaron Christopher Salem. The second group, coached by Dana Faith Jorquia, was composed of Beniedik Carreon, Joseph Joshua Odulio, and Sil Villarico for Team A and Angelo Salamanca, Joseph Obsenada, and Theo Obaob for Team B. The competition showed the kind of Mixed Martial Arts (MMA) that their organization is engaged in. It also served as an evaluation for new members. The crowd cheered for their favorites as the brawl went on.
Team A under Coach Dana won 1st place for the Men's Division. The 2nd place was awarded to Team B under Coach Marco. As for the Women's division, there were only three competitors. Michelle Alison from Team Marco bagged 1st place while Felicity Domingo of Team Marco and Grijevir Ceballos from Team Dana got second place.
The program ended by highlighting the sportsmanship of the participants as they shook each other's hand. Truly, it was a fight that no one should have missed.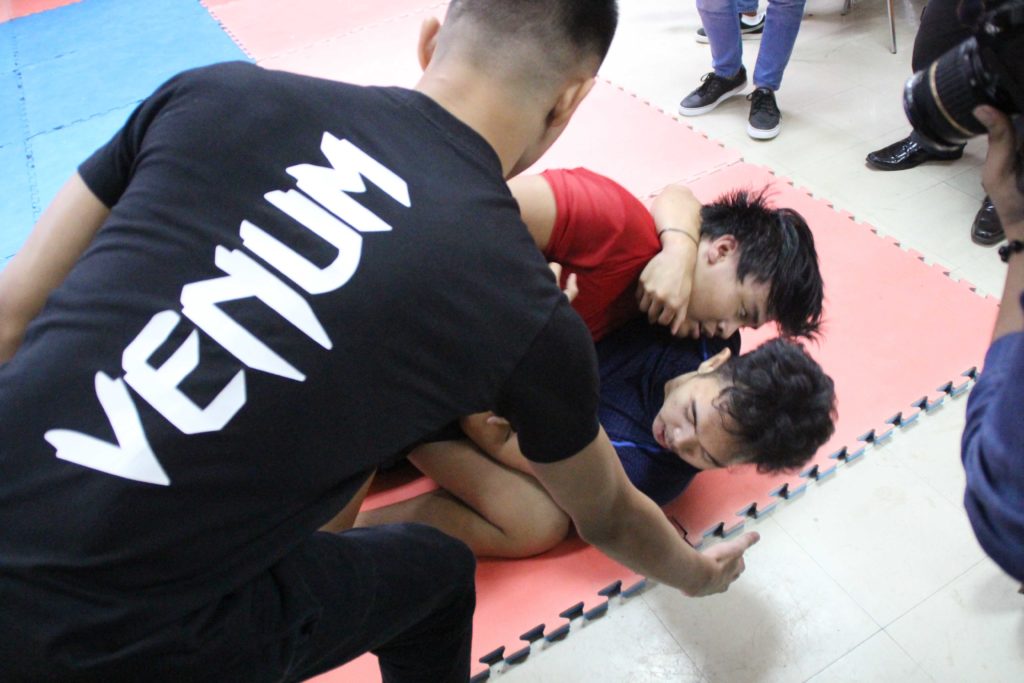 Photos by: Gualbert Sual & Elijah Bravo