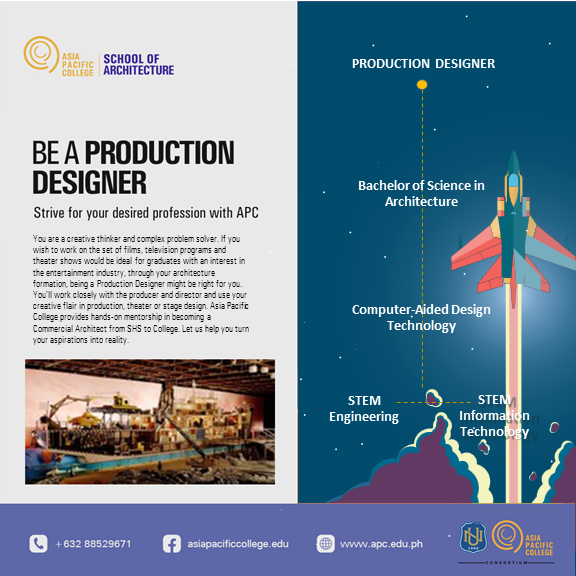 Program Description
The Bachelor of Architecture (B. Arch) program in APC is a four-year and one-term, trimestral professional degree program, with the aim of graduating future-ready architects immersed with the needed skills and abilities to utilize technology to generate trailblazing architectural solutions to present and future built-environment challenges.
The core learning spaces of APC's B. Arch program are immersive research design studios, which are headed by industry practitioner studio masters, focusing on collaborative, experimental, data-driven and, project-based outcomes. The program includes two trimesters of internships with leading industry APC-partners such as
The specialized skill-sets to be mastered by students under the B. Arch Program are based on the transitioning of the built environment to the fourth industrial revolution, which sees the convergence of IT, IoT, digital fabrication and manufacturing for the design and transformation of buildings, cities and public spaces. This requires some disruption, breaking stereotypes, in order to experiment on what might come next in the future of architecture.
The students shall learn how to utilize computational design, cognitive design workflowsand modelling programs to create data-driven solutions, test and enhance the projectsthrough computer modeling and simulations.