Students from the School of Engineering (SoE) hold their group photo-op on the first day of SoE Fest, December 14, 2022. Photo by Terrence Luigi Matel
The School of Engineering (SoE) celebrated SoE Week last December 14 to 16, 2022 with the theme "Buzzin' Back to the 80's".
SoE students held a variety of Engineering-themed events during the festivities, such as the SoE Fun Run, Food Trip-Eng, SoE Model, Eng-Feud, Eng-Limination, Eng-Kwentro and SoE Idol.
APC's Engineering students also organized a Mini-Intrams dubbed Now Show-Eng, as well as a Thanksgiving Mass. 
SoE students and faculty members concluded the festivities with the SoE Night held during the last day of the festivities, December 16, 2022.
School of Engineering (SoE) faculty member Engr. Paulo Cosio delivers his opening remarks during the 2022 SoE Week's opening program. Photo by Terrence Luigi Matel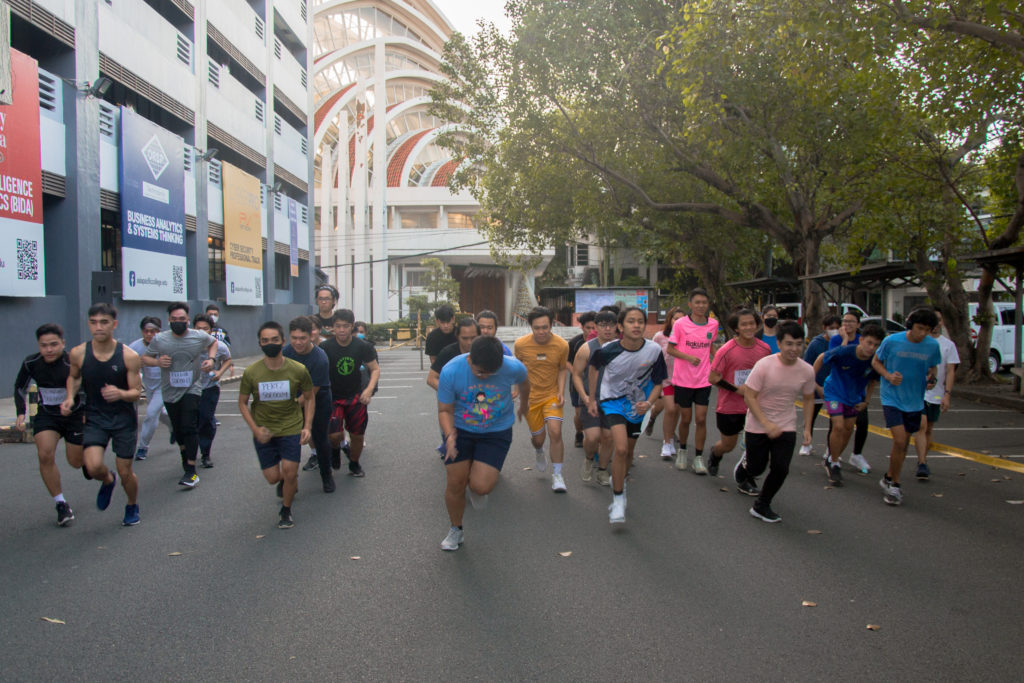 Students from the School of Engineering (SoE) held its Fun Run last December 14, 2022. The course of the Fun Run follows the path from the APC Parking lot to Lapu-Lapu St. Magallanes Village-Makati City. Photo by Terrence Luigi Matel
Carlos Miguel Galido from Electronics Engineering (ECE221) was awarded as the champion for the 2022 SoE Fest Fun Run. Photos by Terrence Luigi Matel
CPE 221-A was awarded as the Third Best Block with 255 points during the 2022 SoE Fest. Photo by Terrence Luigi Matel
CPE 221-B was awarded as the Second Best Block with 297 points during the 2022 SoE Fest. Photo by Terrence Luigi Matel​
ECE 211/221 bagged the Best Block award with 458 points during the 2022 SoE Fest. Photo by Terrence Luigi Matel
School of Engineering (SoE) students and faculty members celebrate as one of their peers performed a song during SoE Night held last December 16, 2022. Photos by Terrence Luigi Matel
School of Engineering (SoE) students and faculty members pose for a photograph during SoE Night held last December 16, 2022. Photos by Terrence Luigi Matel
School of Engineering (SoE) Executive Director Engr. Leonardo Samaniego Jr. delivers his closing remarks during SoE Night. Photo by Terrence Luigi Matel