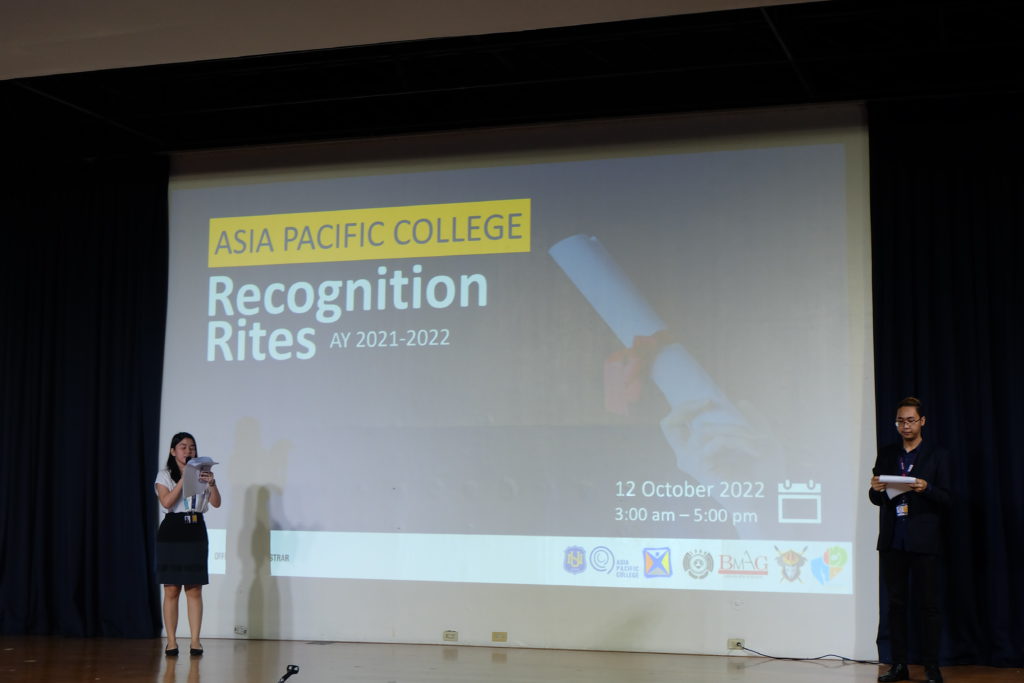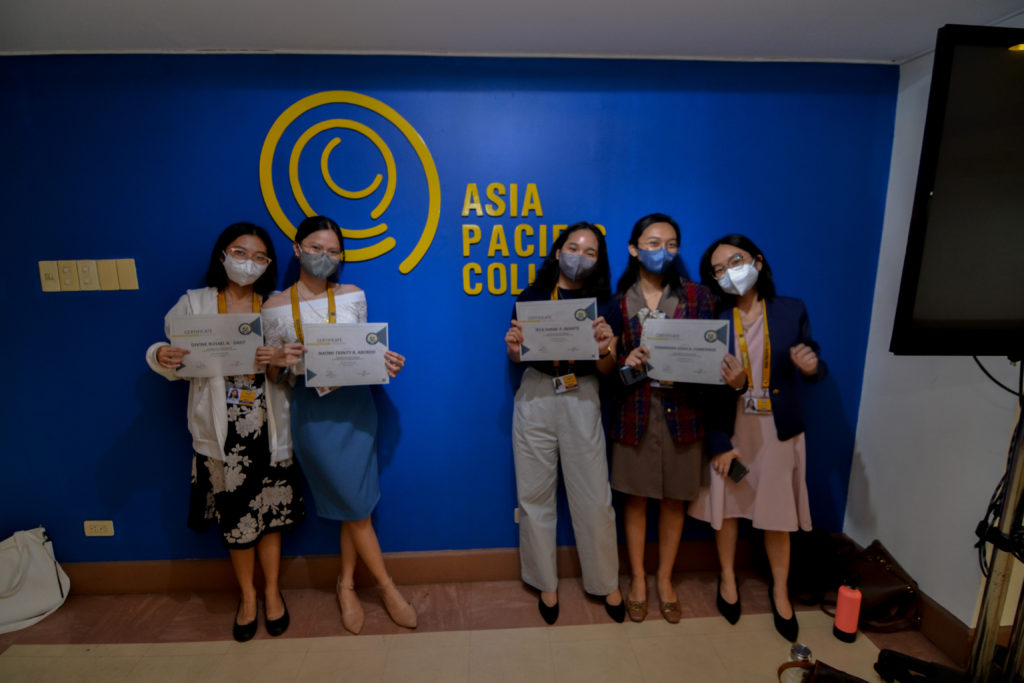 The Student Activities Office (SAO) held the College Recognition Rites and SHS Academic Excellence Awardees for AY 2021-2022 last October 12 to 13, 2022 through a Hyflex event in APC Auditorium and Microsoft Teams.
The College Honors List recognizes continuing students who obtained a Grade Point Average (GPA) of at least 3.0, has a minimum of 36 units academic load, and has no failing grade (0.0) for the academic year 2021-2022.
Meanwhile, the Academic Excellence Award is given to students who obtained the required General Weighted Average (GWA) of at least 88.00 and with no final subject grade lower than 85 for the academic year 2021-2022.