The School of Computing and Information Technologies (SoCIT) of Asia Pacific College (APC) recently held "Career Conversations: Why IT is a Great Career Choice in the Next 10 Years" last May 30, 2022.
SoCIT Executive Director Ms. Rhea-Luz Valbuena, along with Computer Science Program Director Ms. Roselle Wednesday Gardon and Academic Services Executive Director Ms. Jo Anne de la Cuesta shared their insights about the IT industry through a Hyflex event, held on-site in APC's Microsoft Innovation Center with student participants joining through Zoom.
According to Ms. Valbuena, the five key reasons why pursuing IT as one's career is a great step forward are the following: high demand and quick employment, variety of career options, easy career growth, high salary, and achievable within reasonable education.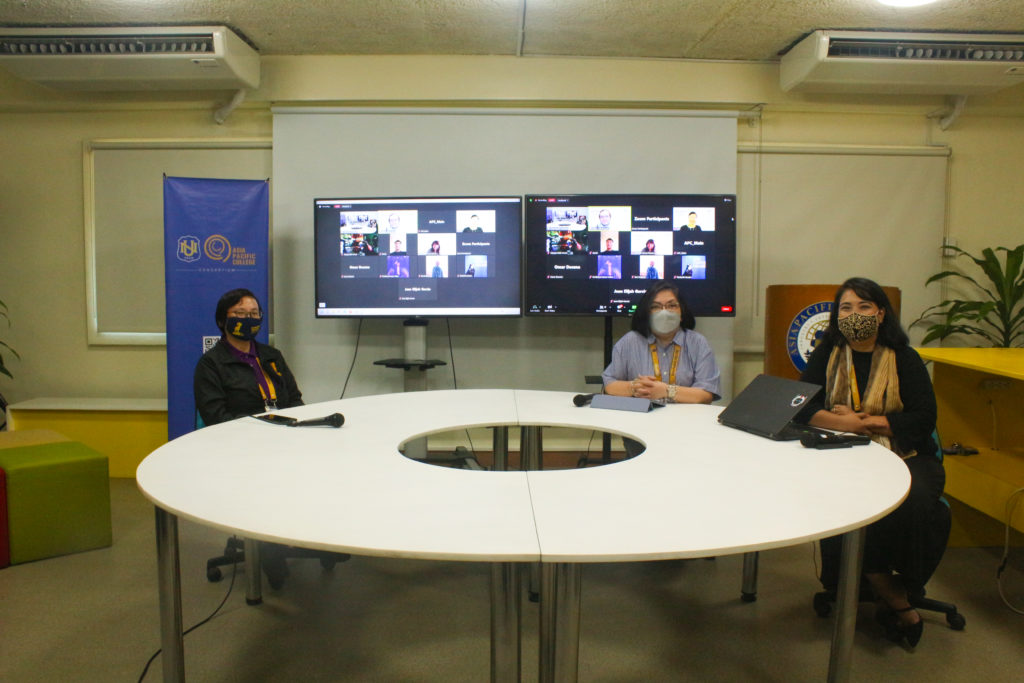 High Demand and Quick Employment
Ms. Valbuena noted how a lot of industry sectors such as healthcare, banking, telecoms, and retail are highly dependent on IT and computing-related roles these days. "Majority of applications used in these industries are developed by computer science and IT professionals," Ms. de la Cuesta explains.
In Asia Pacific College, over 43% of its interns have been assigned to IT and Computing-related roles by the institution's various industry partners such as Willis Towers Watson, Accenture, and IBM.
A Wide Variety of Career Options
"There's a variety of roles that the industry needs to be filled," Ms. Valbuena notes. "You can become an app developer, systems analyst, network engineer, game developer, project manager, or quality tester," she says.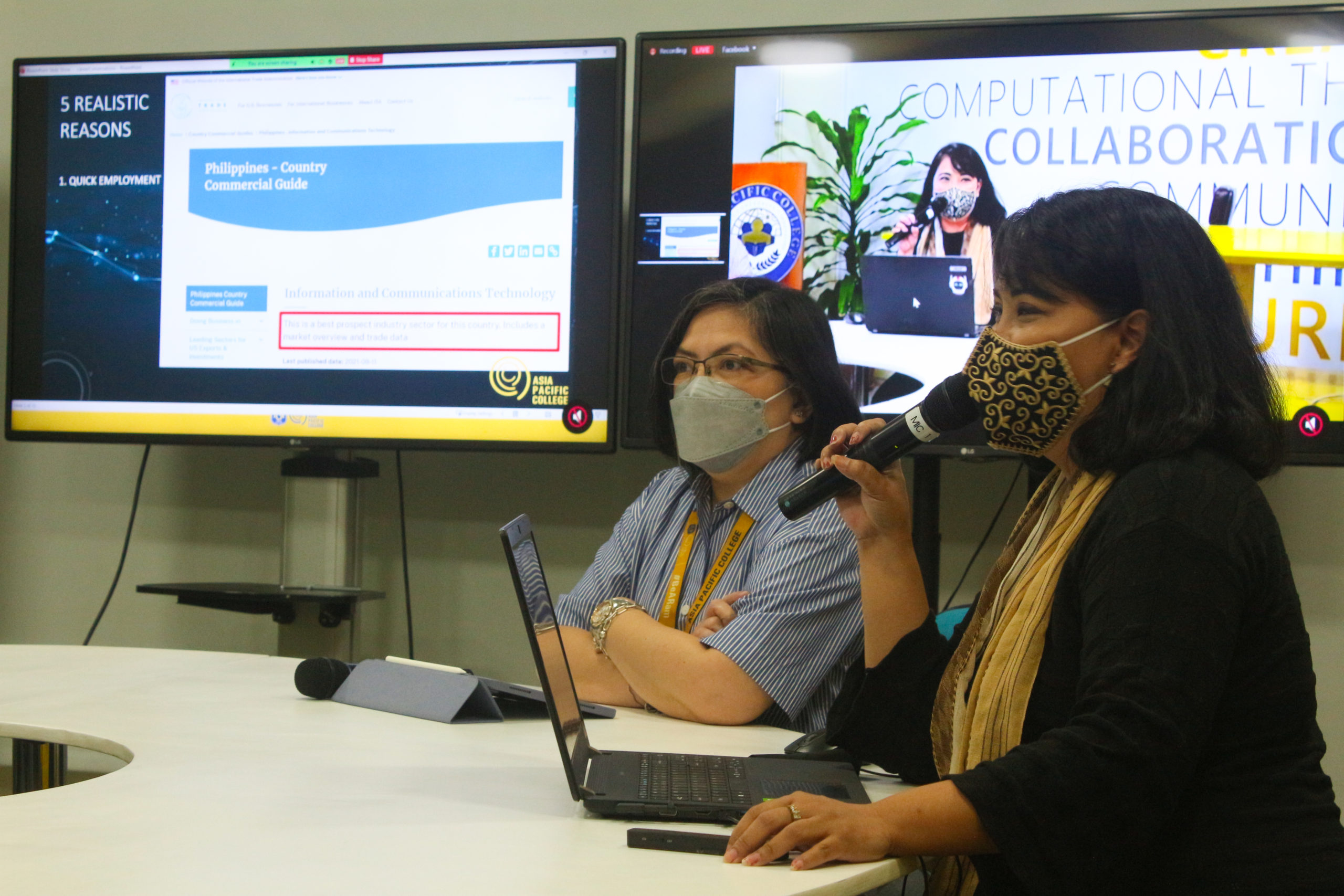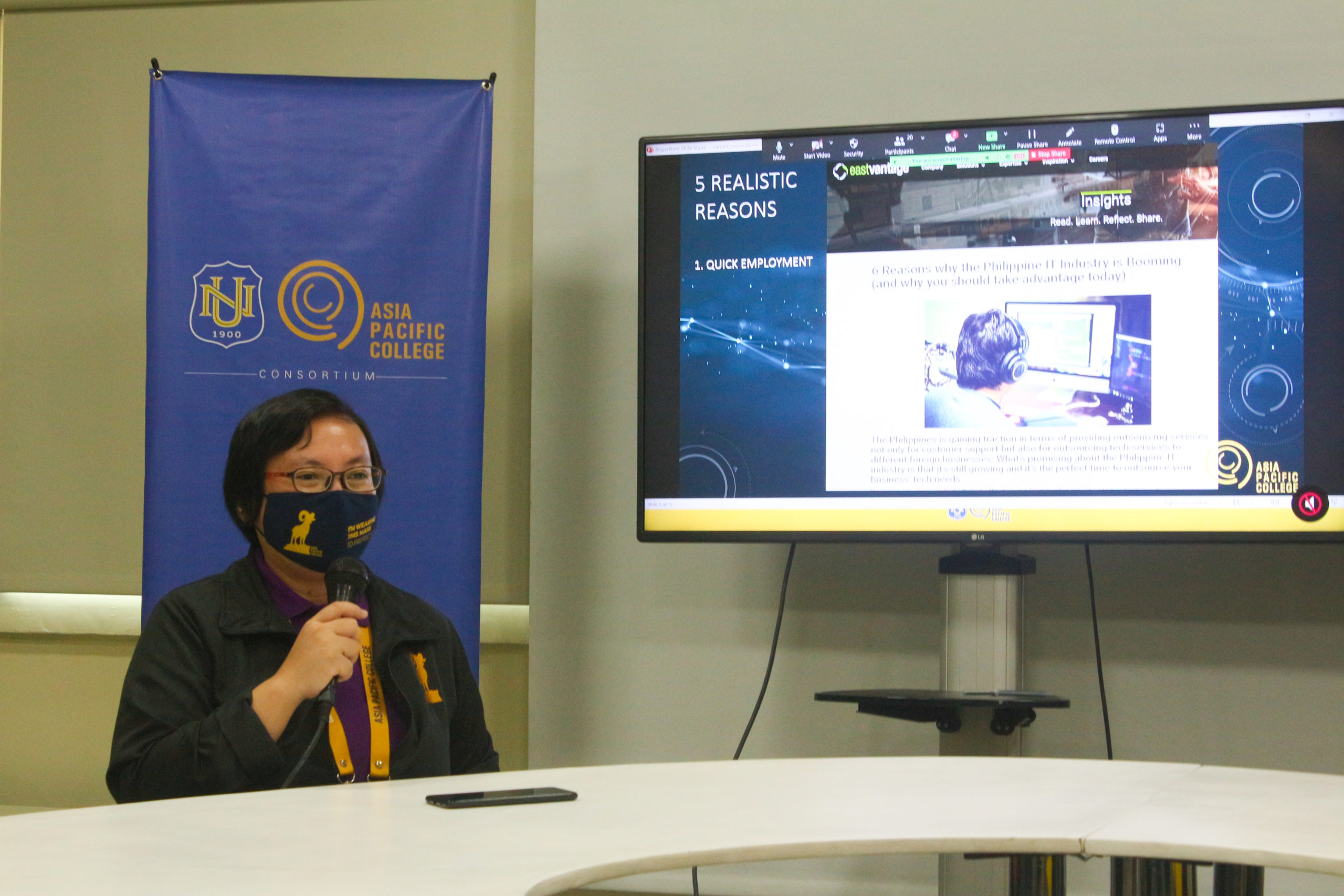 Fast Career Advancement
Given the wide array of choices for an IT and computing graduate, the possibilities for career growth are also endless. "You can actually go up the ladder easily," Ms. Valbuena says as the continuous need for upskilling and high demand for IT-related jobs. "After spending some time in the entry level, you can attain the managerial level after some time," she says.
Ms. de la Cuesta even noted how APC's graduates are promoted immediately. "Our records show that we have graduates who get jobs immediately within 3 to 6 months; in 2 to 3 years, they have been promoted to supervisory positions," she says.
High Paying IT Jobs
The high demand for IT and computing professionals in the industry that fuels an easy career growth also comes with competitive salary and compensation. Statistics show that the average monthly salary among IT and Computer Science graduates are ranging from P23,200 up to P73,000.
"Because we have to always upskill, people could actually increase their salary in just a few months' time," Ms. Valbuena explains as the constant need for upskilling in the IT and computing industry also paves the way for competitive salaries and compensation.
Achievable Career thru APC
Various IT and computing-related careers no longer necessarily require completing a four-year bachelor's degree. "Even those who finished Senior High School or a 2-year Associate Degree may pursue a career in IT," Ms. Valbuena notes.
Aspiring IT and computing professionals may take APC's two-year Associate in Computer Technology (ACT) program, which was launched last April 20, 2022. It has two specialization tracks that were specifically identified by APC and Accenture to be in high demand. These tracks are Full Stack Development track and Cybersecurity Blue Team track. Both curricula are designed and influenced by Accenture based on their skills requirements.
"Two-year degree like ACT helps students to learn things based on the roles that they will be playing, while a four-year degree course allows students to gain a more holistic set of skills," Ms. Gardon shares.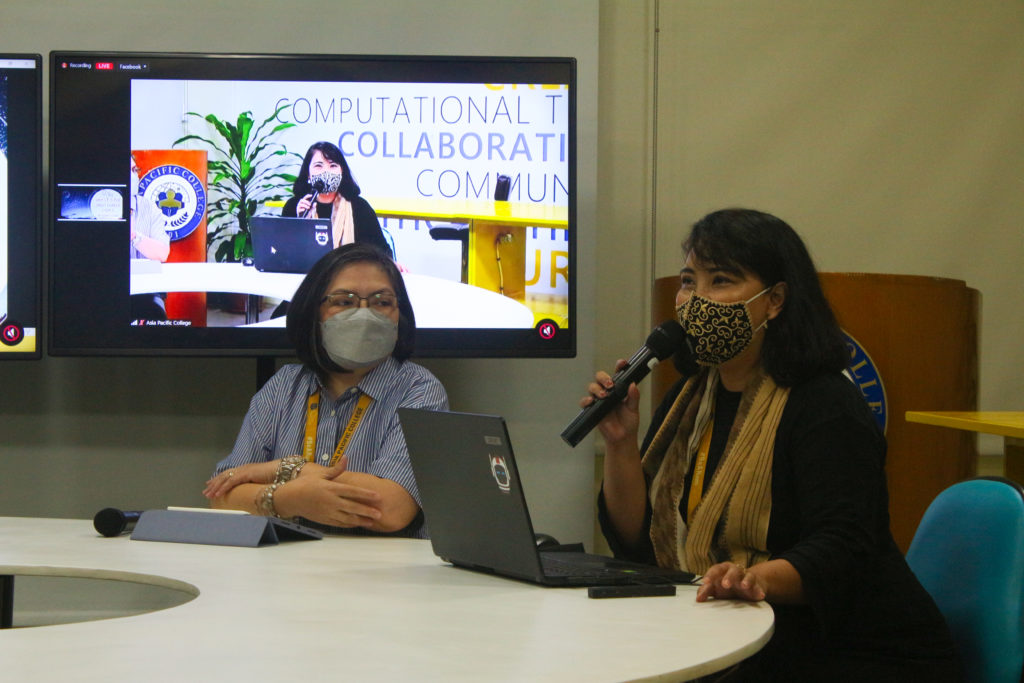 Hyflex Learning: An APC first
APC is among the education industry's pioneers in utilizing information technology in classroom instruction and project-based learning. Technical Services Executive Director Jojo Castillo highlighted how these modalities can help aspiring IT and computing students pursue their dreams.
Prior to the pandemic, students work in 'sandboxes' which allow students to develop projects; due to the pandemic, the 'sandboxes' migrated to the cloud through a digital learning space.
Today, the new normal combines the best of both worlds through Hyflex mode, a portmanteau of 'hybrid' and 'flexible' where some students attend classes physically while some students join online.
"Our move to go Hyflex only shows the APC brand of education that is resilient and agile; resilient in terms of disasters and pandemic, and agile in terms of response," Mr. Castillo concludes.
To know more about the School of Computing and Information Technologies (SoCIT) and its program offerings, you may visit https://www.apc.edu.ph/programs/socit/.