Article by: John Michael Gonzales

Asia Pacific College (APC), along with SM Prime through its corporate social responsibility arm – SM CARES, launched the Women's International Network on Disaster Risk Reduction (WINDRR) Philippines on April 26, 2023, at the SM Mall of Asia Director's Club Cinema 2.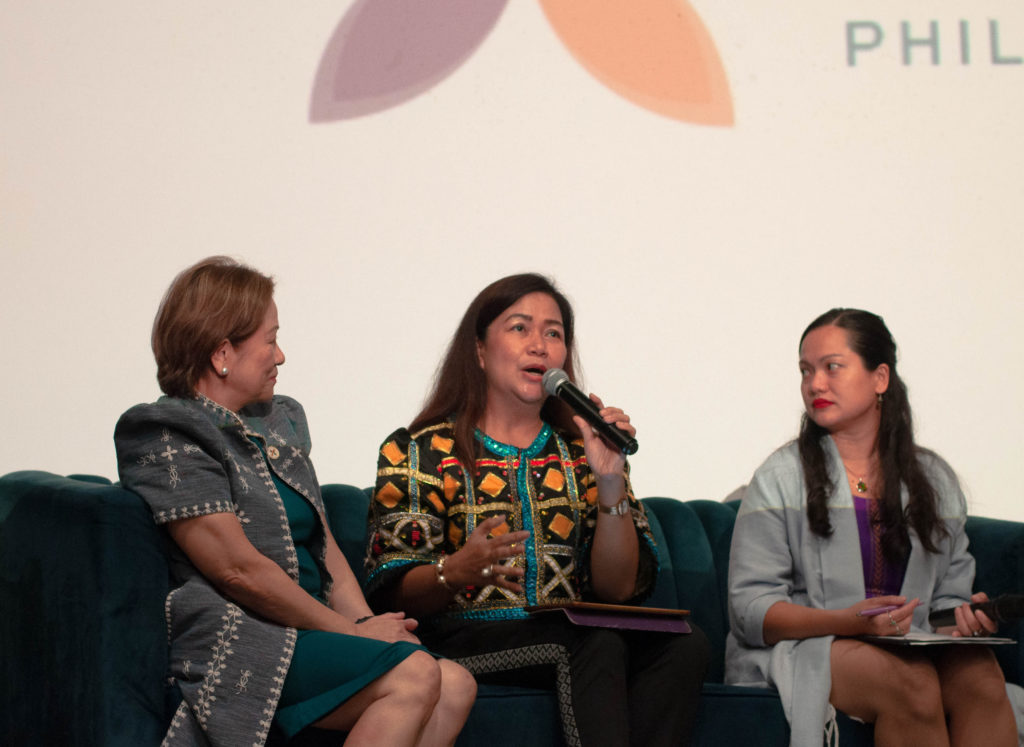 Senate President Pro Tempore Loren Legarda delivered the keynote address, who lauded the WINDRR – Philippines for its initiatives of convening women leaders in disaster risk reduction in the country.  "I am delighted to be part of the launching of WINDRR PH and to be chosen as one of its founding members," she notes.
The UNDRR Global Champion for Resilience further added that "the WINDRR is a powerful platform where we can do more and deliver greater impact. Empowering women to make families, homes, community, livelihoods disaster resilient means freeing them from the vulnerability and the inequality."
Senator Legarda also emphasized the significance of grassroots movements that prioritize environmental protection and DRR, particularly the contributions of frontline defenders. She stressed the need to educate the public about environmental protection and announced that she will make the documentaries published by her team available to SM and Asia Pacific College to help raise awareness among the youth.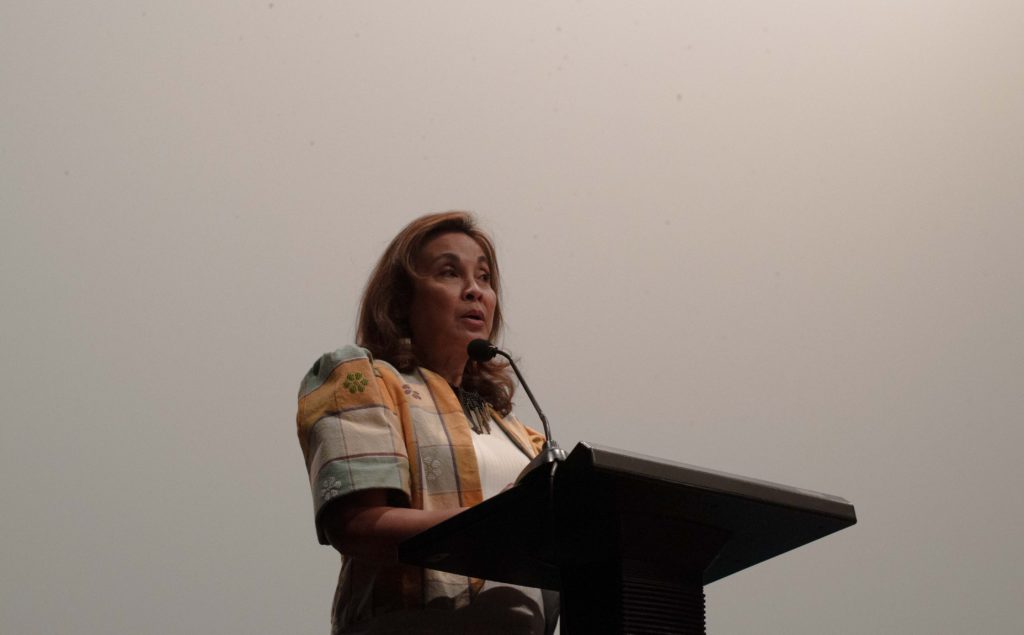 Meanwhile, Special Representative of the Secretary-General for Disaster Risk Reduction and Head of the United Nations Office for Disaster Risk Reduction (UNDRR), Ms. Mami Mizutori, in her Inspirational Message, highlighted how women are disproportionately affected by disasters. She commended SM Prime and APC for taking the step to engage in public and private cooperation that can strengthen a whole-of-society engagement, leaving no one behind.
Asia Pacific College President and WINDRR PH Convenor Dr. Ma. Teresita P. Medado welcomed all the women leaders in attendance and reiterated the importance of asking oneself what you can do to make an impact in disaster risk reduction and how you could also inspire others to do the same.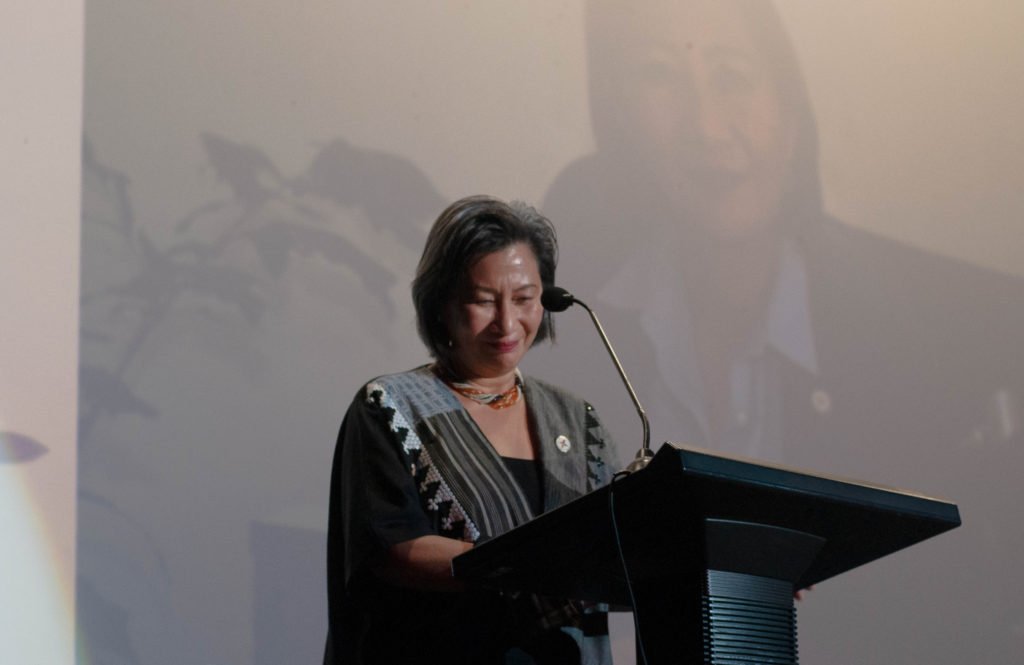 Engr. Liza Silerio, SM Supermalls VP for Corporate Compliance and ARISE Global Board Member emphasized how the WINDRR PH website would serve as a hub for the network, providing women with valuable resources, training, and recognition for their achievements in the field.
A discussion on "Women's Leadership in DRR and Resilience Building" revealed significant insights from a multi-sectoral panel which included Ms. Rosemarie Rafael Chairperson of the Airspeed Group of Companies, former Philippine Commission on Women Chair Sandy Montano, Bureau of Fire Protection Chief Superintendent Belinda Ochave and  Prof. Emma Porio, PhD. of Ateneo de Manila University.
The second panel discussion, "WINDRR PH: Stories in the Frontline," showcased the experiences of women who are part of the core members of WINDRR PH. The panelists were Atty. Violeta Seva of Eathquakes and Megacities Initiative (EMI), Dr. Marqueza Reyes of Asian Institute of Management (AIM), Ms. Minet Jerusalem of Leyte Center of Development (LCDE), Dr. Angela Zafra of Strategia Development Research Institute (SDRI), and Ms. Joanna Laddaran of University of the Philippines Institute of Small-Scale Industries (UP ISSI).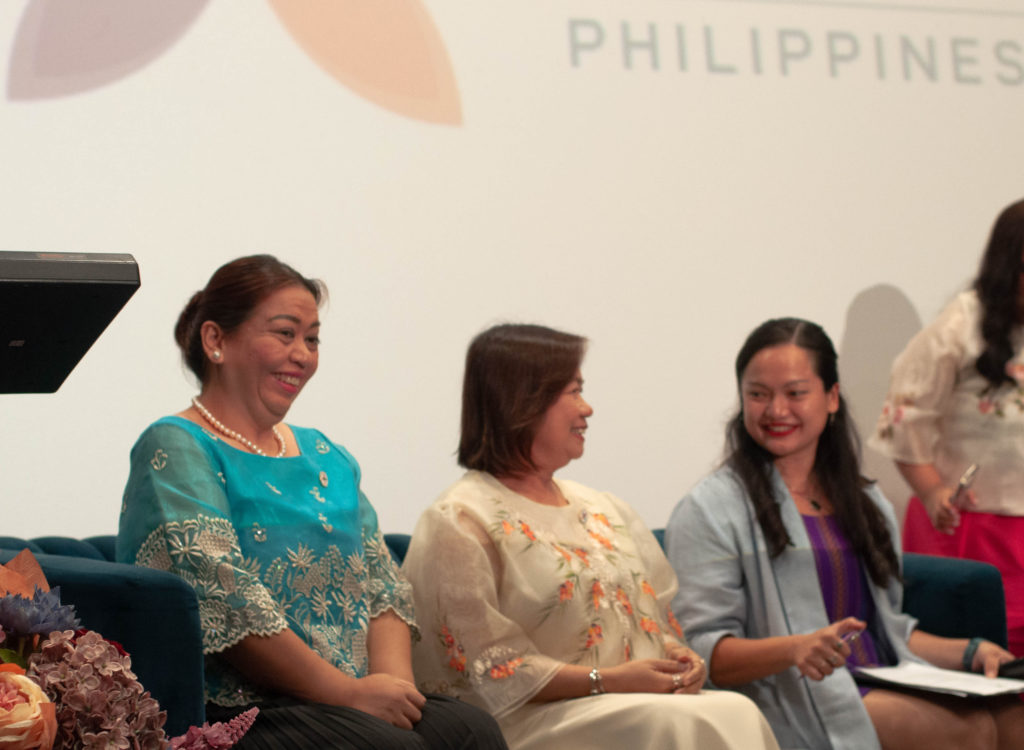 The program also featured the WINDRR Rising Star videos, which highlighted the achievements and messages of Dr. Nuraini Rahma Hanifa, the 2021 WINDRR Rising Star, and Dr. Homolata Borah, the 2022 WINDRR Rising Star.
At the end of the program, Atty. Pearly Joan Turley, SM CARES Program Director for Women expressed her gratitude to all the participants, for their valuable contribution to the successful launch of the Philippine Chapter of WINDRR.
Atty. Turley emphasized the importance of disaster risk reduction and the critical role that women play in this field. She also highlighted SM's commitment to support DRR initiatives and women's leadership, emphasizing the need for continued collaboration and cooperation to create a safer and more resilient future.
WINDRR is supported by the United Nations Office for Disaster Risk Reduction (UNDRR)  and the Australian Government to promote and support women's leadership in Disaster Risk Reduction (DRR) in the Asia Pacific.