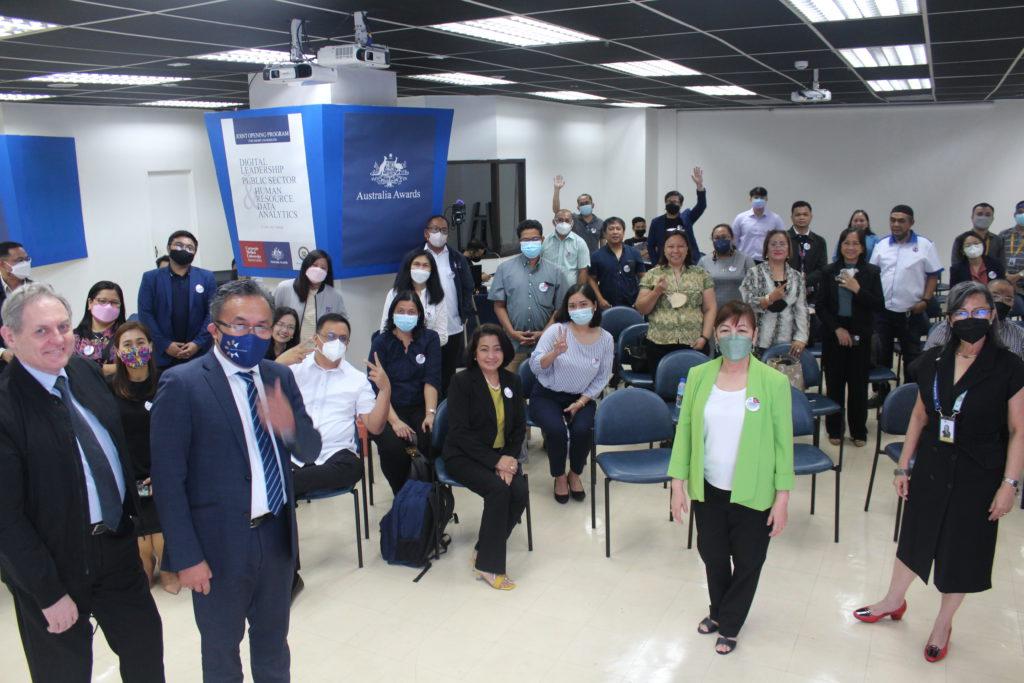 Participants and organizers of the Digital Leadership in the Public Sector short course pose for a photograph during the opening program last June 13, 2022 in Asia Pacific College. Photo by Jayvee Cabardo
Asia Pacific College (APC) recently hosted a short course on Digital Leadership in the Public Sector delivered by Carnegie Mellon University – Australia (CMU-A) from June 13 to June 17, 2022. 
The week-long short course covers a digital maturity assessment to identify where, when, and how a government organization may be assisted to become more effective in the digital era. 
Based on the digital maturity assessment, Course Director and CMU-A Head Prof. Emil Bolongaita will help participants to develop a digital strategy as well as an implementation plan for the government offices.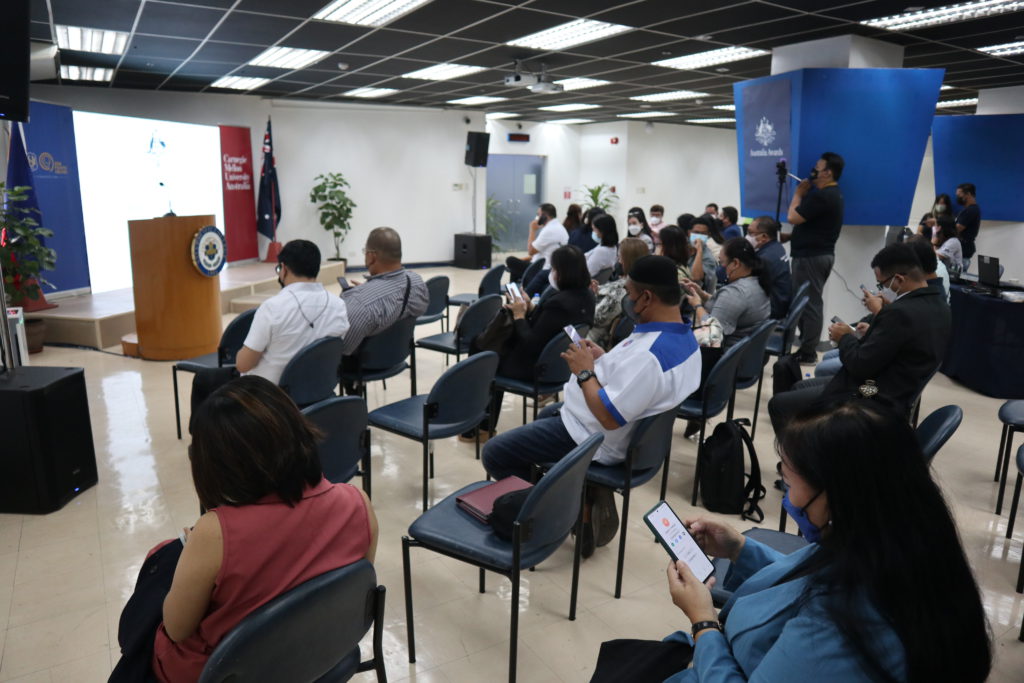 "We hope we will enable your organization to have an opportunity to enhance your delivery of services, internally and externally, through the application of digital solutions," Prof. Bolongaita notes. 
APC President Dr. Teresita Medado challenged the participants to become more attuned with the needs of the Filipino people, especially in the new normal. 
"The renewal of our professional skills and knowledge becomes quite urgent. You, as government leaders, are at the forefront of this transformation. We no longer want the government to be a pain to the people we serve," Dr. Medado notes.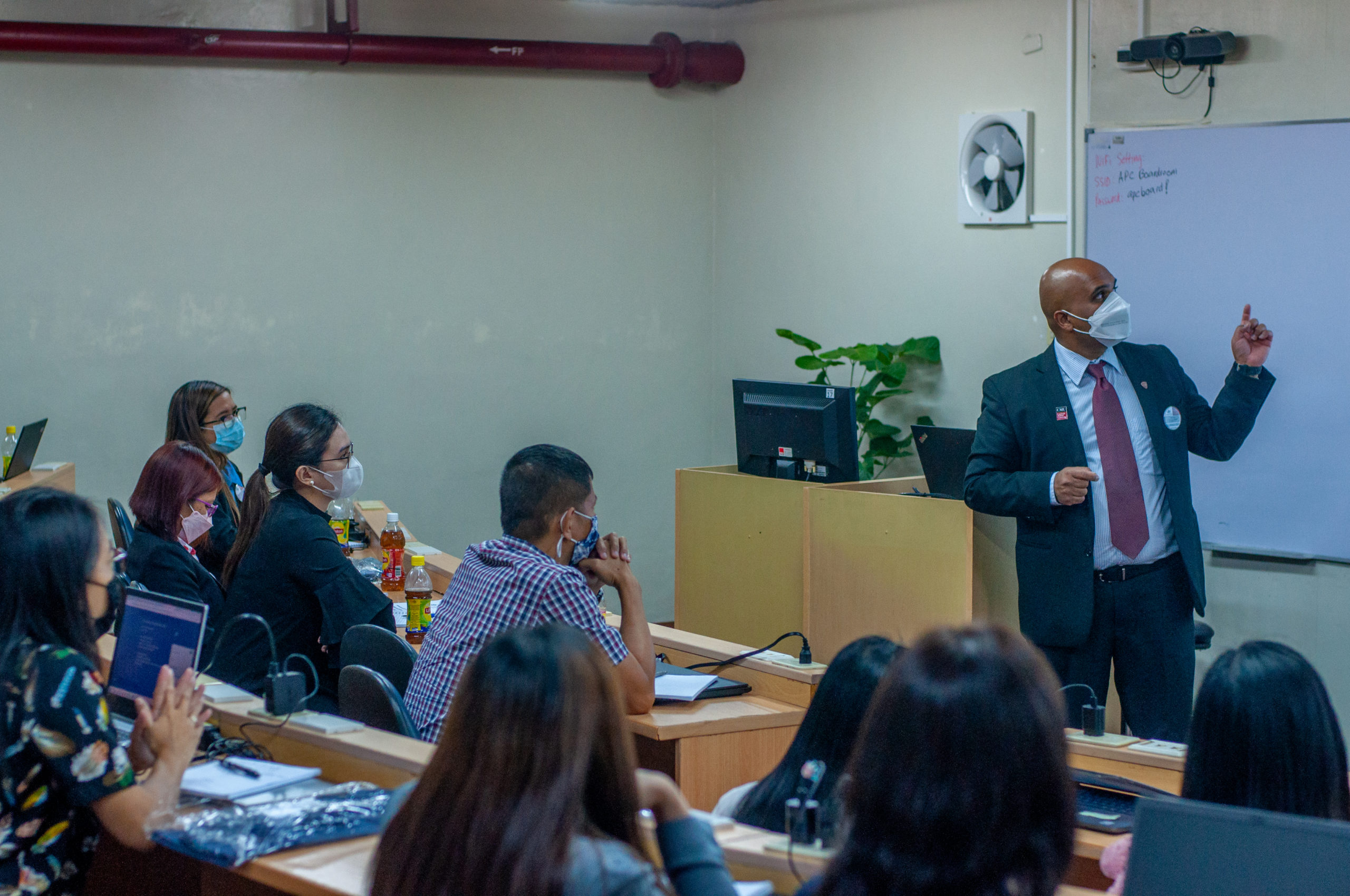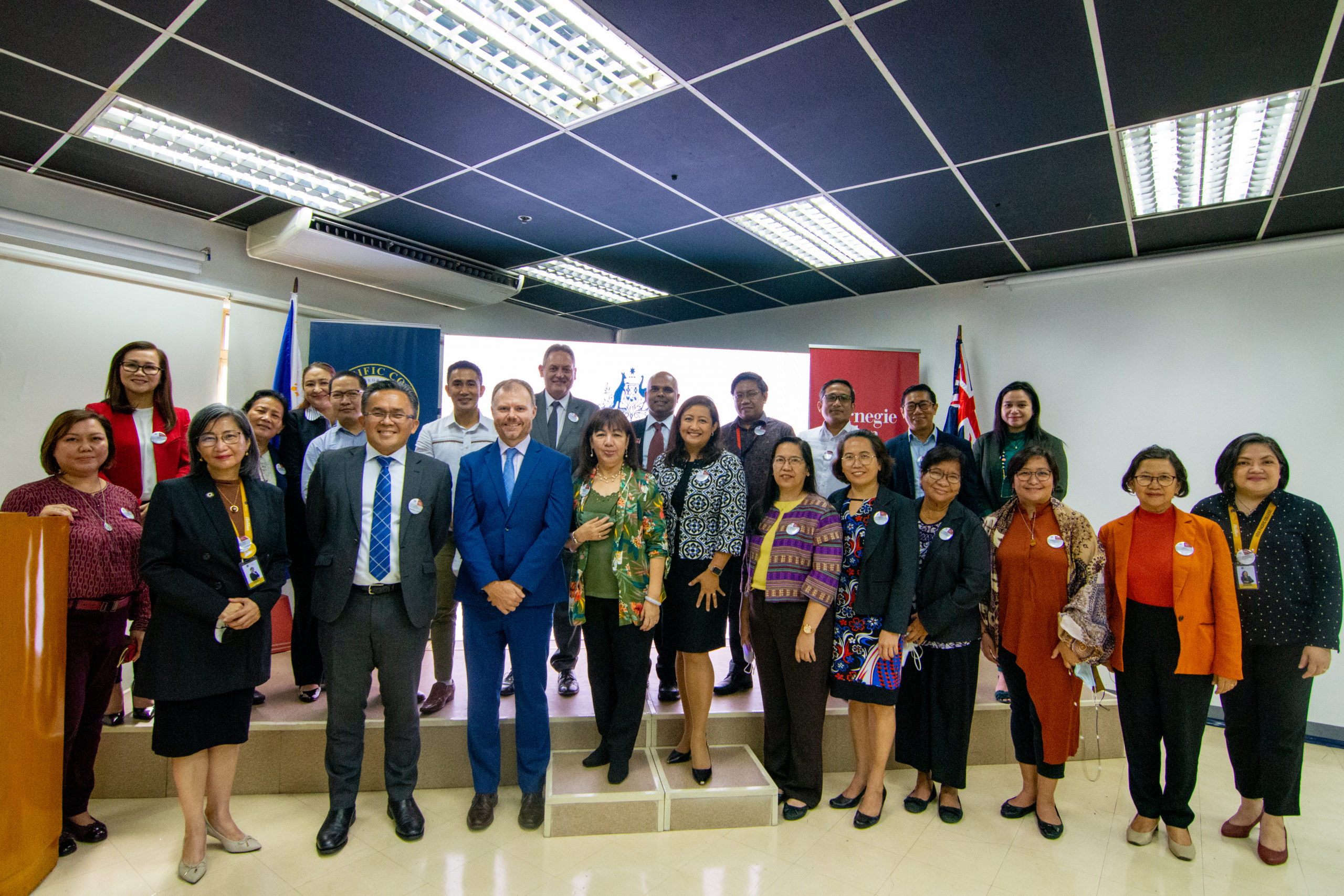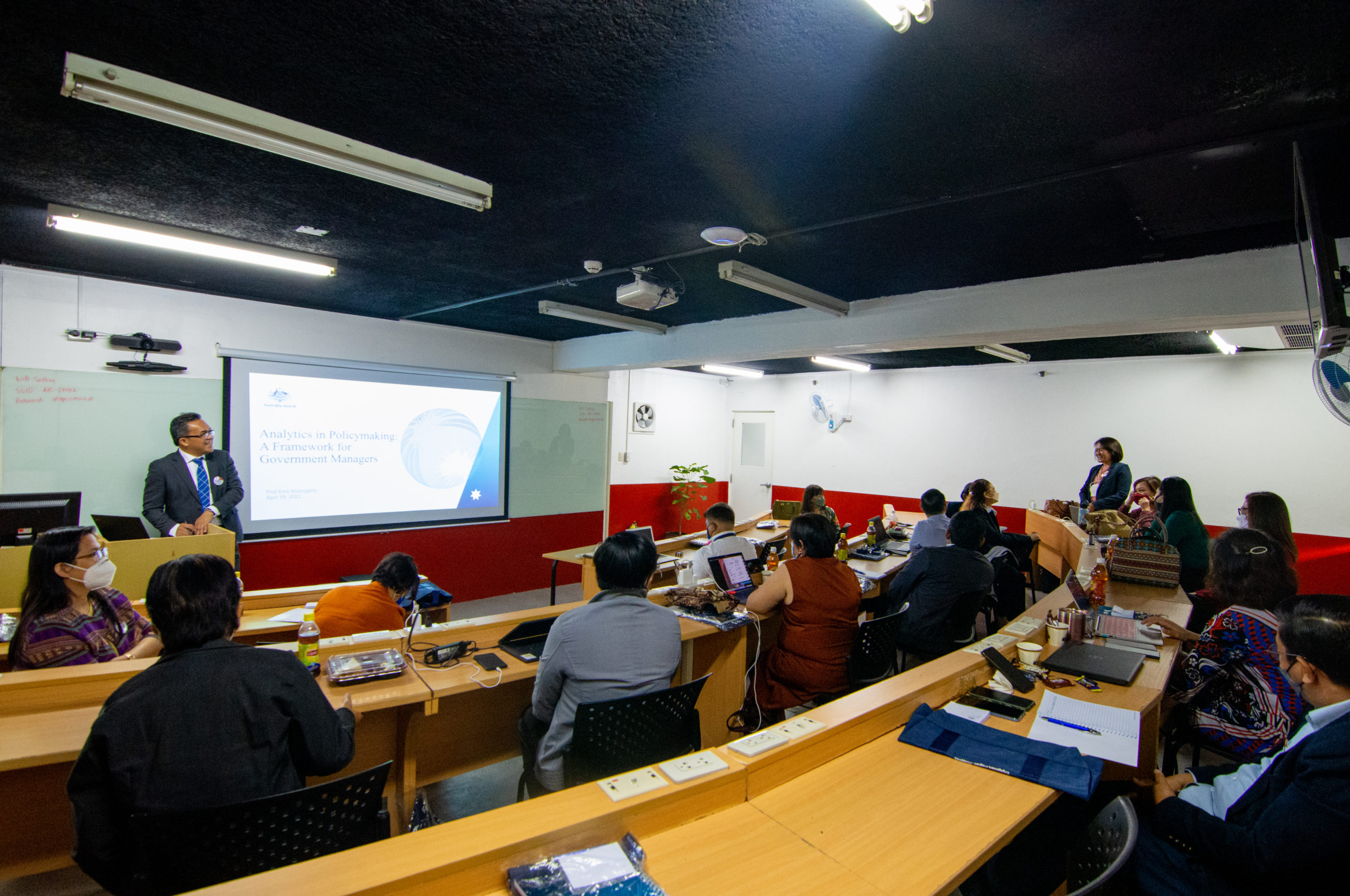 Photos from Digital Leadership in the Public Sector and Human Resource Data Analytics short course opening program held in Asia Pacific College last April 18, 2022. Photos by Jervis Gonzales
Participants from various government sectors such as the Philippine Competition Commission (PCC), National Economic Development Authority (NEDA), Public Private Partnership Center (PPPC), Civil Service Commission (CSC), Department of Public Works and Highways (DPWH), Department of Trade and Industry (DTI), and Department of Transportation (DOTr) attended the short course. 
Last April 18, 2022, APC also hosted CMU-A's short course on Human Resource Data Analytics, as well as the first run of the short course Digital Leadership in the Public Sector.