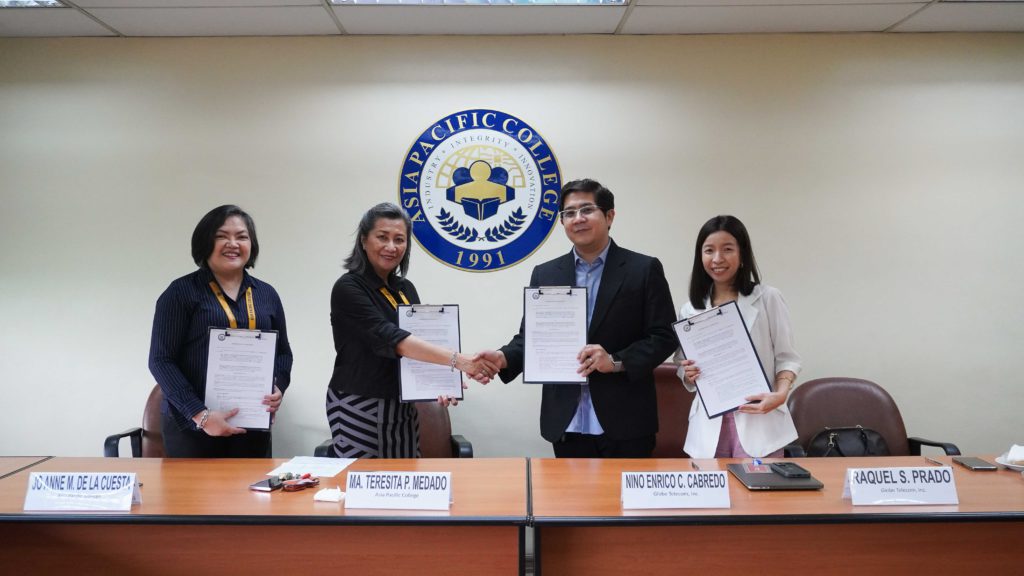 Asia Pacific College President Dr. Teresita Medado and Academic Services Executive Director Jo Anne de la Cuesta formally sign the Memorandum of Agreement with Globe Telecom Inc., represented by Nino Enrico Cabredo and Raquel Prado. Photo by Jervis Gonzales
Asia Pacific College and Globe Telecom, Inc. through signing of a Memorandum of Agreement (MOA), officially launched an educational alliance towards advancing industry-relevant skill development last September 25, 2023.
The collaboration will initially benefit students in IT, Engineering, and Business Courses, with its future cast to expand, offering real-world and hands-on involvement on impactful projects and initiatives.
Notably, this will provide diversity and innovations in industry practices as Globe journeys to TechCo, creating wonderful opportunities with University-partners and likewise, a potential career in Globe.
The MOA signifies the unwavering commitment of both institutions to fostering Real Projects and Real Learning.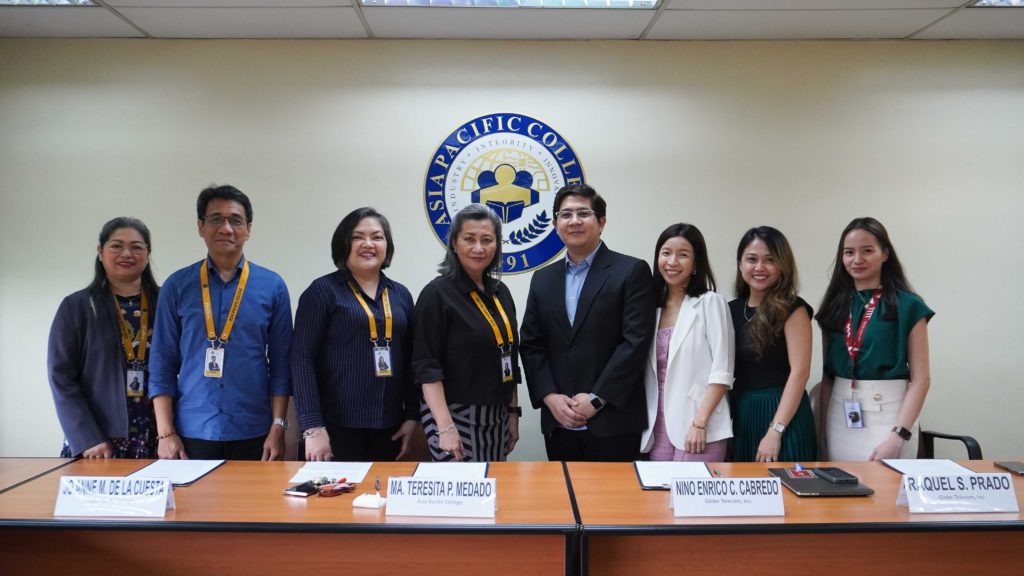 Representatives from Asia Pacific College and Globe Telecom, Inc. pose for a photograph during the MOA signing between APC and Globe last September 25, 2023. Photo by Jervis Gonzales