To assess their suitability for the workplace, APC's graduating college students took the Aspiring Minds Computer Adaptive Test (AMCAT) last September 22, 2018.

External Relations Director Maria Donna Lalusin and Career and Placement Office Head Emma Charmene G. Estioca both served as proctors. The students took the assessment exam in rooms 602, 604, 606, and 608 for three whole hours from 10:00 A.M. to 12:00 P.M.

The exam, which is a computer adaptive test, measured the students' capabilities when it comes to critical areas like communication skills, logical reasoning, quantitative skills, and job-specific domain skills. The results are significant in allowing recruiters to carefully examine these students and learn if they are competent enough for the industry.

The AMCAT is beneficial for Asia Pacific College because it assesses the graduating students' skills that are needed in select industries, assists in matching various jobs in the market with the students' potentials, determines the highest employability of the students in a job role, and identifies their skill gaps. The test also aims to discover the efficiency of APC students and it provides assurance that they will become productive members of the workforce.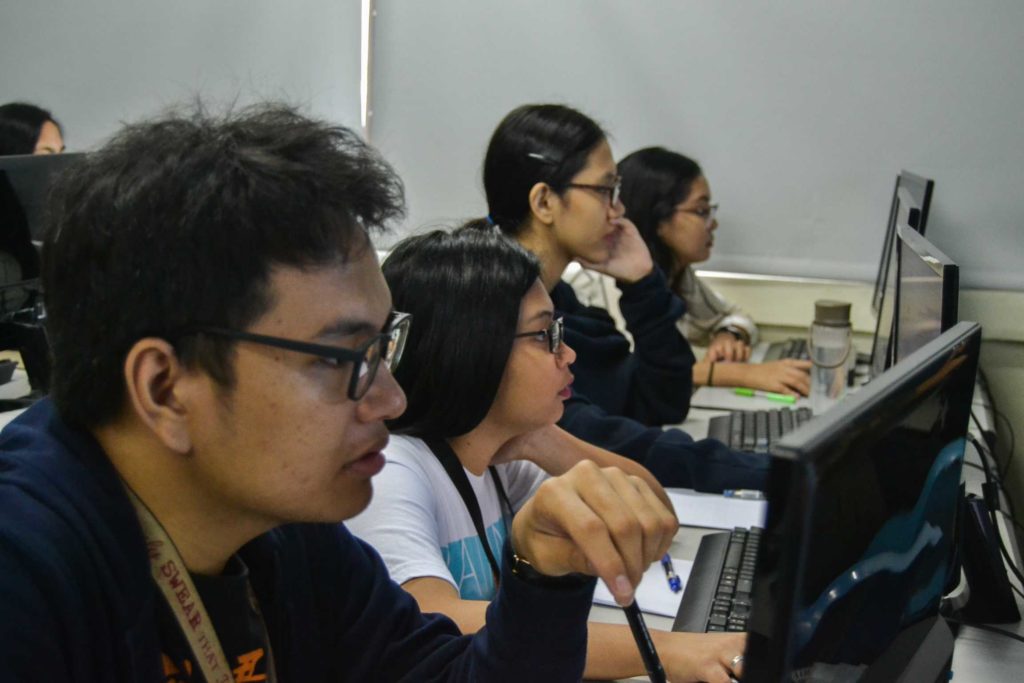 Photo by: Sophia Sta Maria and Yanna Bayani