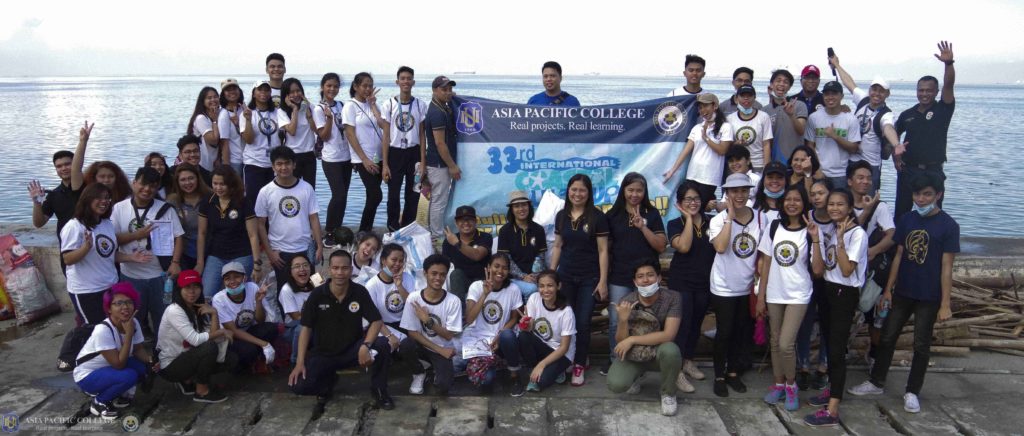 In observance of the 33rd International Coastal Cleanup (ICC) last September 22, 2018 (Saturday) at the Baywalk Area, Roxas Boulevard, the APC community volunteered to help in saving the environment. With "Building a Clean Swell for Future Generation" as this year's theme, students, faculty and staff rolled up their sleeves and rummaged through the trash in Manila Bay, keeping the sea free of debris.

Before the clean-up day, an ICC Orientation was led by Ms. Riza RamirezFlores, the Community Extension Services Head. It was done to inform APC volunteers about the clean-up drive. Guidelines were also discussed.

Partnered by the Local Government Units (LGU) in Manila, particularly the Department of Public and Safety, Philippine Coast Guard (PCG), Armed Forces of the Philippines (AFP), Philippine National Police (PNP), Department of Environment and Natural Resources (DENR), and other groups, the ICC Philippines invited schools, public institutions, private companies, and individuals to become part of this event.

International Coastal Cleanup is a worldwide campaign held annually on the third week of September. It is the biggest volunteer effort for the ocean and waterways. This global celebration was fronted by the Ocean Conservancy, a non-profit environmental advocacy organization based in Washington, D.C. that helps protect wildlife in the ocean. People all over the world rallied together with a common goal of retrieving and removing the garbage, as well as collecting data which increases the public's awareness of the extent of the marine debris problem. The information gathered will help identify the sources of the trashes. This will aid in the optimization of solid waste management programs.
Through ICC, young people have been exposed to the current state of the environment and the effect of human negligence. The APC Community joined forces in giving back to mother earth.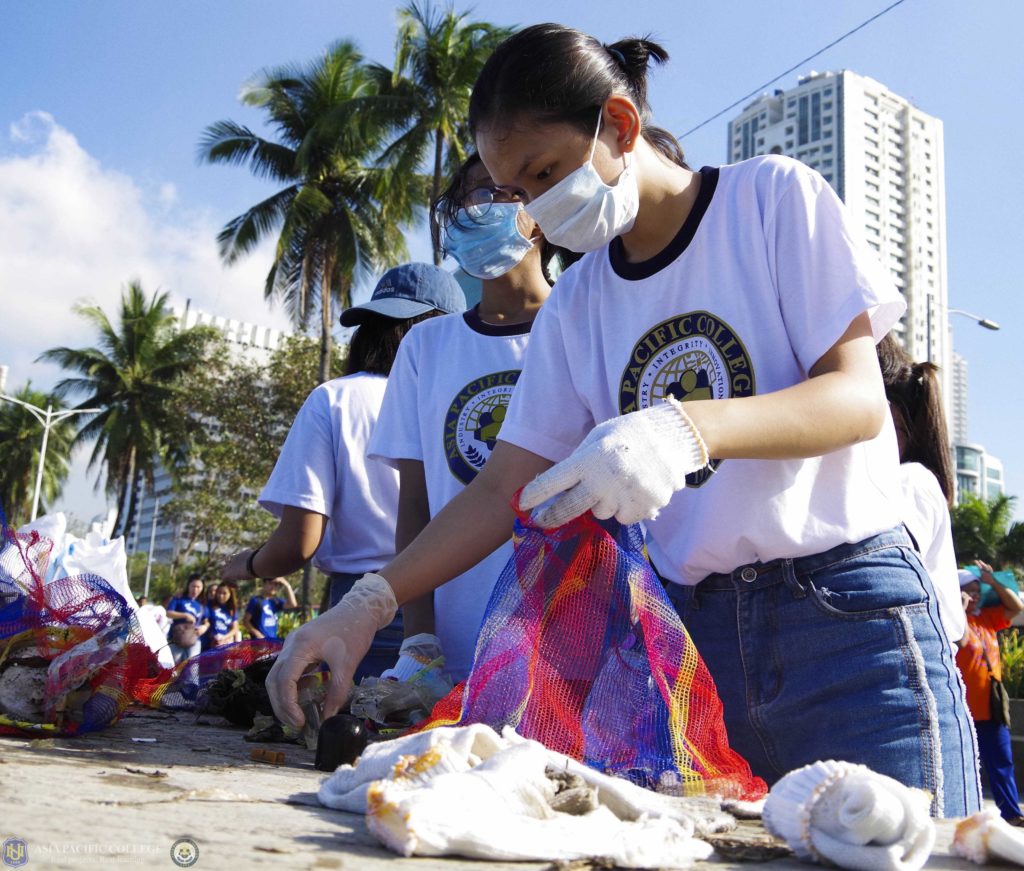 Photo Courtesy of Kareen Gancio