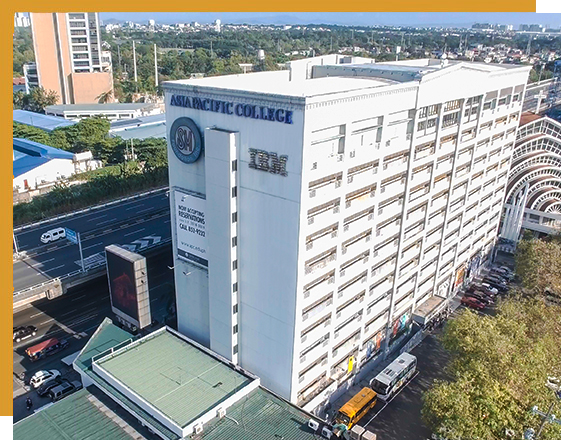 APC is the school of choice for those aspiring to attain world-class education with a strong IT-based foundation. 
The College is devoted to advancing knowledge and educating students in information technology, commerce, engineering, accountancy, entrepreneurship, multimedia arts, and other areas of scholarship that will best serve the global community in the 21st century. Graduates of APC are now found in all sectors of businesses and industries. They translate their knowledge into products, services, and jobs.
APC gave me the tools that I needed to start my own company and enjoy a steady flow of success. There were classes on programming and mathematics that equipped me with necessary skills and logical thinking which both contributed to how I now strategize and make decisions in the company.
It was during my stay at APC when I learned to be professional and competitive. Having been in the BPO industry for 10 years now, I can say that the lessons I've learned have helped me to perform different roles; from retail to HR, and now, to data analytics.
The best thing about APC is that its educational program equips students with knowledge and skills that can be applied to the creation of projects that would really help society. APC stands true to its tagline, "Real projects. Real learning." Joining the APC Circle of Engineering Quizzers and winning several competitions proved to me that APC's quality of education is one of the best in the country.
Through APC's internship program, Willis Towers Watson absorbed me after eight months because they discovered that I'm a person who wants to innovate and make a real change in the industry. I'm thankful that APC has helped in shaping and helping me to actually get there and make an impact in the industry.
One thing I like about APC is their innovative ideas on how they seek to continuously improve their teaching methodologies in a digital world. Professors have encouraged me to step out of my comfort zones and to develop my personality. They are very supportive, helpful, and are like parents to me.
Start your industry-based learning here.