APC was ranked the 8th best contender in a prestigious dance competition called Crissa Campus Dance Synergy which was conducted last September 30, 2018, in Tanghalang Pasigueño, Pasig City. A total of 29 schools competed, but only 10 were qualified for the championship due to their excellent performances. Finalists came from the following schools:
1. University of the Philippines – UP Streetdance Club
2. University of the Philippines Manila – UPM Indayog Dance Varsity
3. Ateneo de Manila University – Company of Ateneo Dancers
4. University of Santo Tomas – PRIME
5. University of the East (UE) – Armada
6. University of Asia and the Pacific – SQUADRA: UA&P Dance Varsity
7. Polytechnic University of the Philippines ACE PRIME Dancers
8. Asia Pacific College – APC Dance Company
9. De La Salle University – LSDC-Street
10. Far Eastern University Manila – FEU Dance Company
11. Miriam College (formerly Maryknoll) – Company of One
Their coach, Pierce Jasper T. Juntilla, had been part of the competing team ever since he was a student. In view of his first competition as the head coach, he said, "I feel blessed and proud of the team's accomplishment; I have witnessed their individual improvements and growth in the field of dancing, and no words can express how proud I am."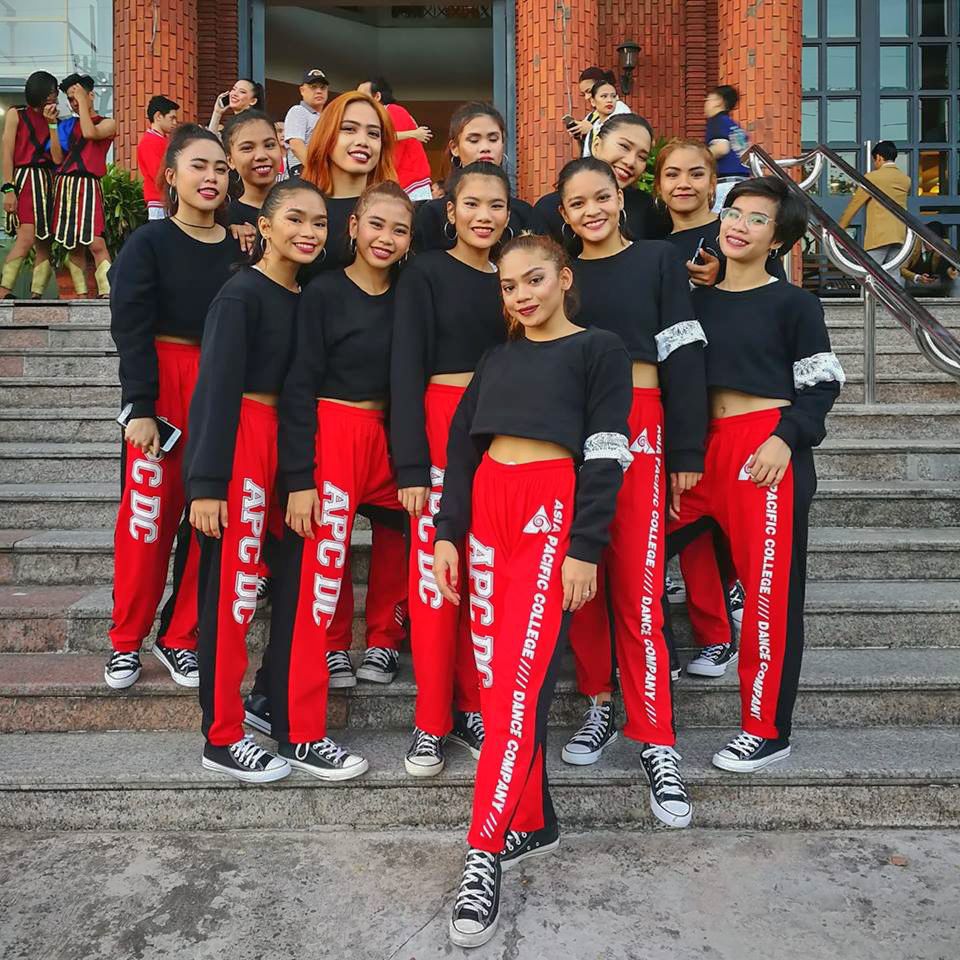 APC Dance Company President Katrina Urmatam explained that discipline, hard work, and teamwork were essential ingredients to their group's success. Though they had less than two months to prepare for a two-and-a-half-minute dance routine, this did not hinder them from giving their best. Starting out as acquaintances, the girls learned to care for each other and finally danced as one. "Many schools performed really well, so when we were declared as part of the top 10, we couldn't believe it." Moreover, she encourages her fellow students to stay humble and to strive to keep their feet on the ground.

Crissa Dance Synergy 13 and Ego Supreme Crew Wars 5 are dance competitions that aim to celebrate femininity and masculinity. Organized by the ACTS Dance and Arts Academy, these activities are designed to strengthen camaraderie and friendship among numerous dance groups in the Philippines.
Photo Courtesy of the APC Dance Company